Amenra collaborates with Dehn Sora for De Evenmens video

The Flemish Thorn of Amenra
Just a brief introduction here; it seems something big is about to burst into ears soon via Relapse Records by the end of June 2021 — A new album by the Belgian Amenra, titled De Doorn; translated into English as The Thorn.
Aside from the band's interesting sound-print, and long history giving birth to great music since early 2000s; this to-be-released album is the band's first album in Flemish language.
What Is Flemish?
I wondered the same, and I discovered that (apologies for my ignorance); that Flemish is a Franconian dialect cluster of the Dutch language. It is sometimes regarded as the Belgian Dutch, or Southern Dutch; Flemish is native to Flanders.
So what is Flanders, I hear you say. Flanders is apparently a Dutch-speaking area in the northern part of Belgium.
Flemish was historically a geographical term, indicating all inhabitants of the medieval County of Flanders in modern-day Belgium, France, and the Netherlands were referred to as Flemings, regardless of their ethnicity or language — as per Wikipedia.
Amenra De Doorn Album Visual
There are more than one school of design; there is that which represents the name or entity in imagery, there is another that uses a totally irrelevant artwork to represent a name, a headline or a title, and there is even more in these modern times.
Amenra have decided to march the direct message road, to feature thorns on their upcoming album's artwork.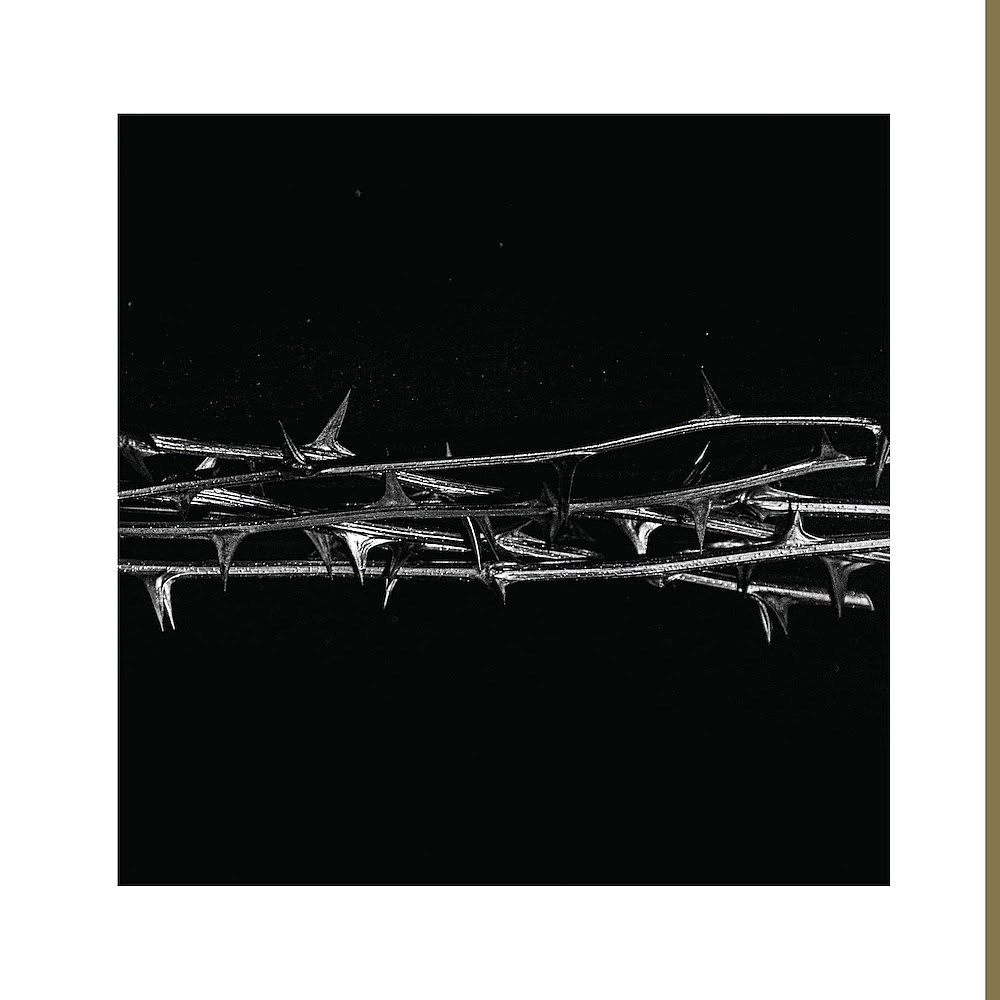 Ever Wondered What Thorns Are For
Thorns appear to protect the plant against herbivores, they are classified as physical or mechanical defences, as opposed to chemical defences some other plants are characterized with — which brings us to the video directed by the amazingly talented Dehn Sora for Amenra's song titled De Evenmans.
De Evenmans Video Production
Amenra cooperates with Dehn Sora to produce this fascinating video of the band's song De Evenmans; with a strong emphasis on the thorns concept, Dehn Sora does a great job!
Amenra's vocalist gave some words to BraveWords regarding the song's video below;
Our brother Dehn Sora sculpted the digital world where Everman dwells, protected by its thorns, wounded by the others. Sacrificing blood of gold.

Colin H. Van Eeckhout
A magnificently bleak scenery accompanied by grey-scaled elements, where thorns break free throughout the being's soul and physique brings shivers to a viewer's pain-body right away!
Camera close-ups and distant shots brilliantly reflect incredible details and views alongside Amenra's aggressive and melancholic sound; an intense embodiment of the song's message.
On the whole, it seems to us that Dehn Sora succeeded in catching Amenra's ritual, remembrance and hard-won rebirth that have always been at the heart of Amenra's extraordinary artistic approach.
Amenra De Doorn Giveaway
In support of art, we decided to give away a copy of the new Amenra album which will be shipped out on or around June 25, 2021, to a winner in the Gold LP format!
You can find out more details on how to be the winner via our Facebook and Instagram accounts – underneath our Amenra pinned posts!
Finally, we believe the new Amenra album is going to be one of those albums you place on top of your shelf; thanks to Amenra and their dedication, and thanks to Dehn Sora for the great video!